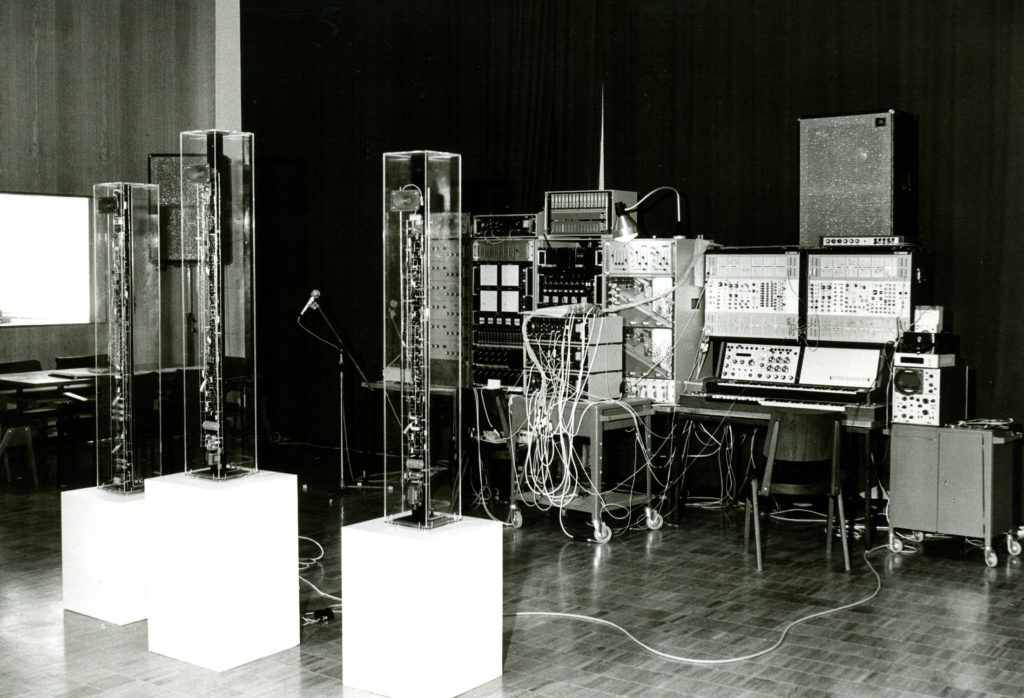 The shadow orchestras as well as the sound walls are a place of activity for the visitor, which is being lured out of his/her role as consumer. 
He/She should become the performer who triggers and modifies the sound experiences with his/her temporally structured movements such as rhythm, duration, pauses etc. He/She should structure and "complete" the unfinished material composed by Peter Vogel. 
The installations represent variable compositions, which are being "interpreted" by the viewer/player in his/her own way; thus they are being brought to life from their virtual state. They are dead like a score in a drawer – a "materialized score" – as long as they are not "played".